MI-BOX Calgary storage units are built to sit on your driveway safely for as long as you'd like.
If our cities' drastic weather changes catch you by surprise, you can easily lock up and wait it out, or simply save the moving for another day.
Temperature and elemental fluctuation can create a lot of moisture and cause damage to property easily, especially in the middle of a residential move or renovation project.
However, our storage units are made specifically to stand firm against Calgary's outrageously wild and unpredictable weather at any given point throughout the year.



For added convenience, our mobile storage units are placed right at your front door, so you have 24-hour access for as long as you need the unit.

When you're done with the mobile storage, we will pick it up and drop it off at its next destination, or in our storage facility in Calgary.

But, what makes MI-BOX Calgary storage units so tough and durable?


Our Calgary storage units are made from the highest quality materials, as well as built with the best craftsmanship.

All our containers are made with hot-dipped galvanized steel and duraplate walls and ceilings, making it tough enough to stand against even the roughest debris carrying winds and ferocious hail storms with ease.

The roof of all our units are precisely form-fitted and fastened securely. As a result, each box has zero openings or weak spots that will ultimately turn into crevices.

Because of our meticulous building process and materials, it is impossible for moisture build-up or leaks to seep in and damage your belongings.


Top-quality products are standard for so we can achieve the highest level of protection during our ever-changing southern Alberta weather.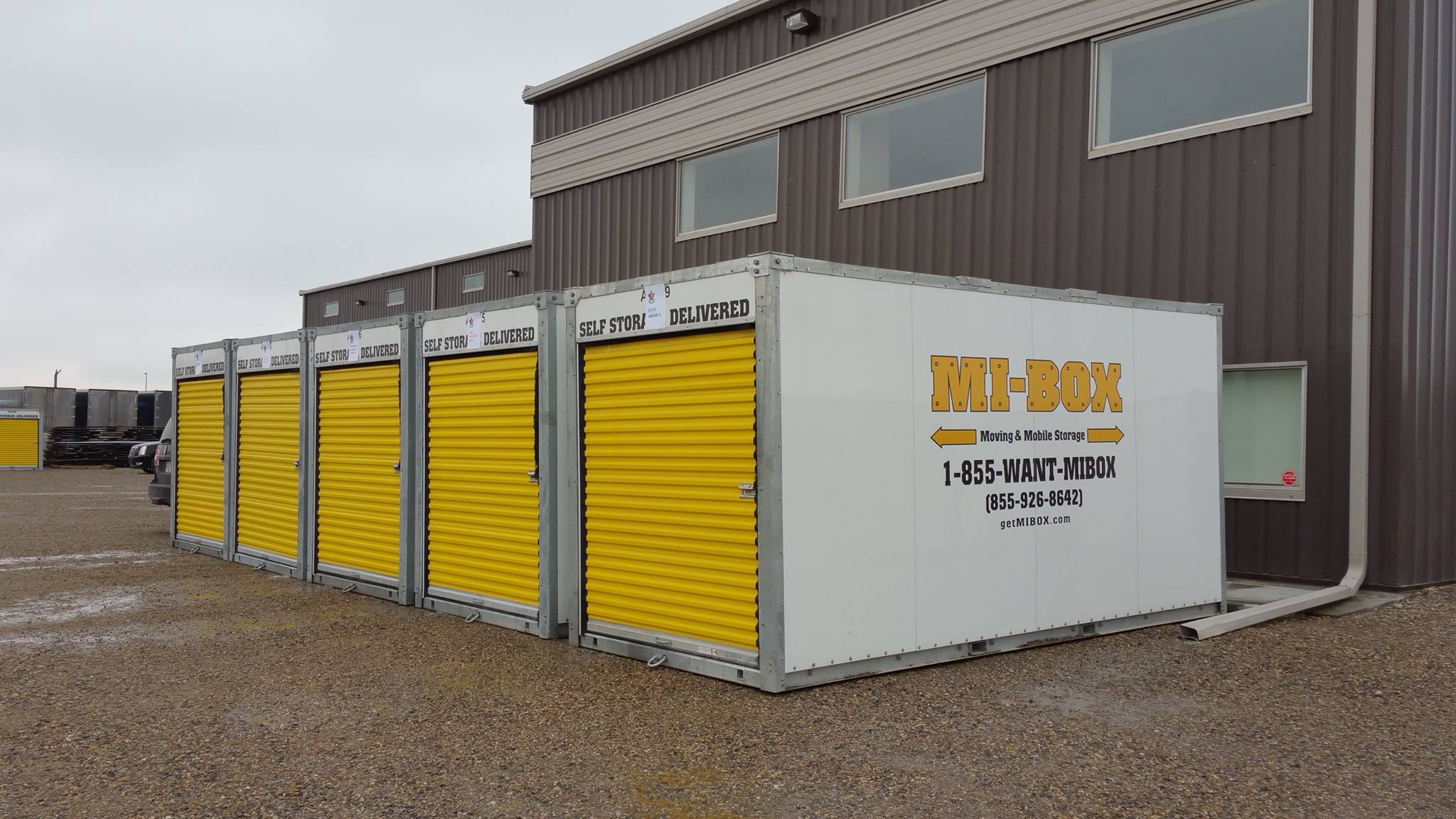 Best Quality Calgary Storage Units
The materials used to build our storage crates are also specially designed to prevent stubborn rust from building up on your driveway and potentially damaging your property.

Our Calgary storage units are strong enough to help you get the job done, without causing any damage to the contents within or on your property.

Here at MI-BOX, We believe that each moving or storage rental experience should be hassle and stress-free while you work at your own pace. We help your whole experience be as painless as possible.
The perks don't end there; we even have competitive rates, so you know you're getting affordable pricing 100% tailored to your needs. Click here to get a free same-day quote.