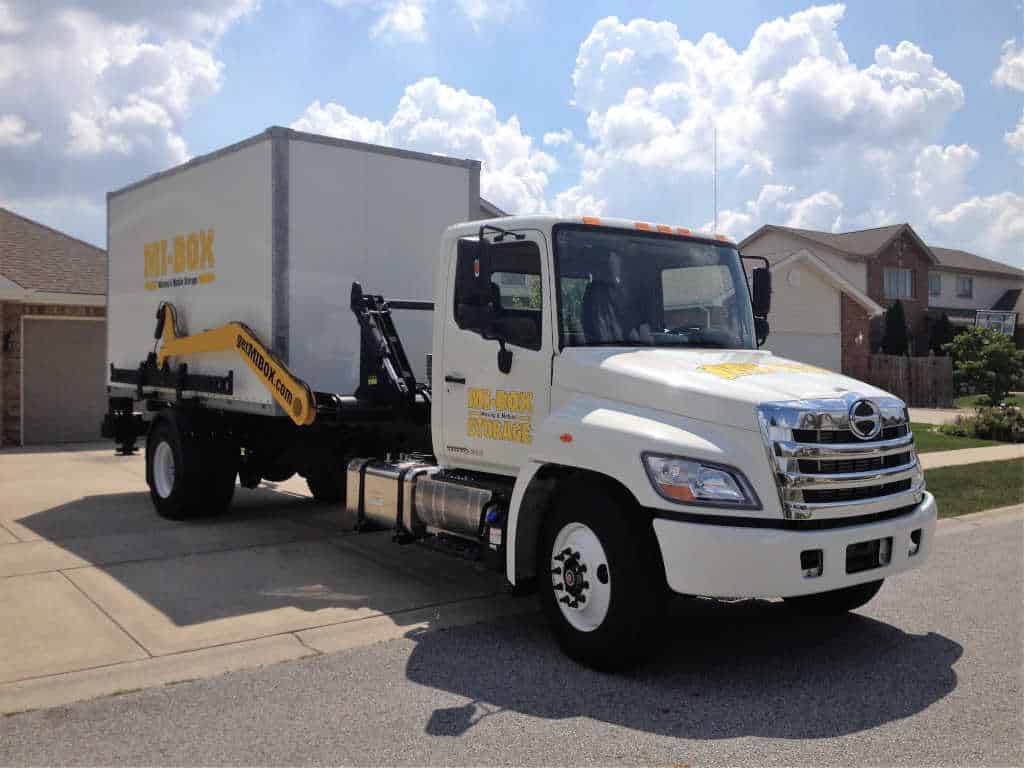 Mobile Storage Containers Delivered Right To Your Door!
Whether you're moving, remodeling, renovating or trying to sell your home quickly, MI-BOX residential storage is the ideal solution for you. Mobile storage units are delivered right to your door and can be kept at your home or delivered to our secure storage facility. Access to your MI-BOX container anytime 24 hours a day. Our solution to residential storage needs are more convenient than traditional self-storage and are brought right to your driveway.
Secure Driveway Storage With 24/7 Access
Here are just some ways our happy clients use MI-BOX residential storage to help meet their moving and storage needs.
Staging their home for sale to reduce clutter and improve sell time
Re-organize garages and storing seasonal items
Keep household items safe & free from dust during construction projects
De-clutter the home to make space for new additions to the family
Access their belongings as much as they need during renovation jobs
Get A Free Quote
Benefits
Durable and secure from theft, weather, insects and debris
Convenient access 24-7 on your location or in our facility
No need to book an additional truck for transport
Load and unload at your own pace without being charged by the hour
Residential storage solutions for your home has never been easier with MI-BOX.