Searching for storage units in Calgary? Save time and money with MI-BOX.
There are many people that are unaware of the substantial savings of using a storage container rather than the traditional moving truck.
The dreaded move from one residence to another is often stressful and requires a considerable amount of time and money.
Loss of time and wages
Time off from work needs to be booked for the big move, meaning you lose time and potential wages. Not only that, but arrangements will need to be made for small children and pets to ensure their safety during the move. A family member or friend may have to ask for time off of work, or daycare may have to be lined up- all of which result in lost time, money, or both.
Expensive and outdated rental trucks
Traditional rental trucks used to be an essential part of moving back in the day. It was either a rental truck or several trips in a smaller vehicle. However, a rental truck also means maneuvering a giant truck around a city and tight residential areas. The risk of accidents and damage to the truck drastically increases, which may mean out of pocket expenses even with insurance. Most rental truck insurance agreements won't cover certain damages like accidents that harm the roof. Furthermore, there are strict return dates and times. Most movers find themselves exhausted at the end of a move, as there is no choice but to rush to make the deadline and save on costly late fees. Before returning the truck, movers need to find time after an exhausting move to fuel up before driving to a drop off location. The usage of traditional rental trucks is awfully outdated, resulting in an unnecessary loss of time, energy, money, and peace of mind.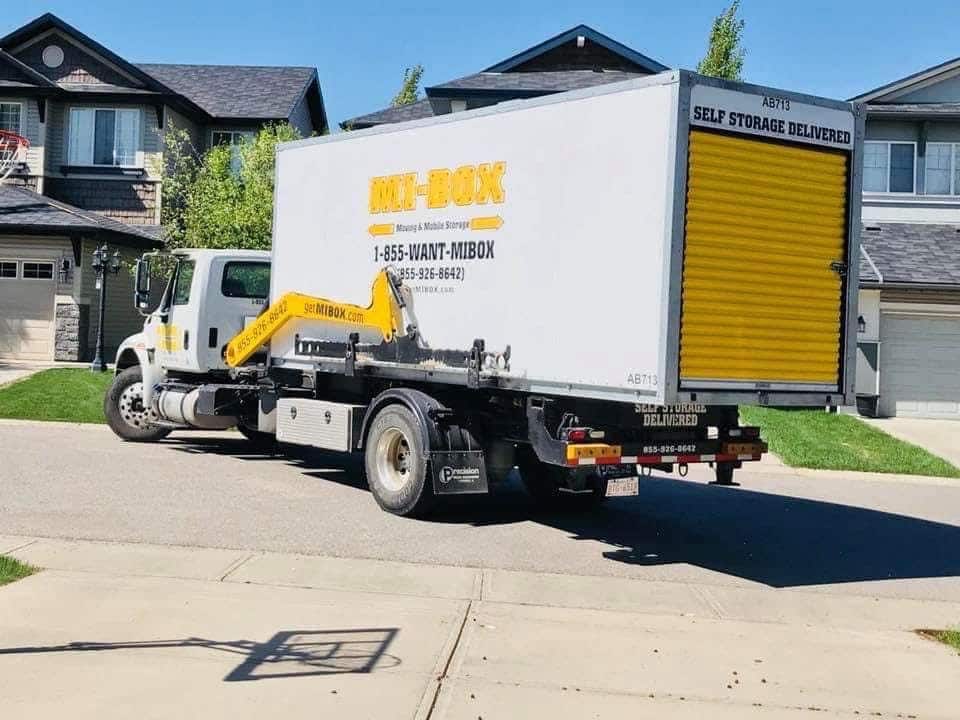 MI-BOX is the modern solution to terrible moves
Luckily, MI-BOX storage units are the modern solution for the outdated way of moving, and it all works out perfectly in three easy steps.
Our mobile units are delivered and leveled right on your driveway or safe drop off location, so you don't have to drive a bulky truck around the city ever again.
You'll have 24-hour access, and you can keep the unit for as long as you'd like. You'll never have to worry about late fees or rushing! Take it easy and work at your own pace months before the big move.
When you're ready to move, give us a call, and we'll take the storage unit to your new home or store it in our clean, safe, and secure storage facility until you're ready to move.
Should you have any questions or concerns during our partnership, our friendly and knowledgeable associates will be readily available to assist you every step of the way. With us on your team, you'll save time, save money, and have the most stress-less and hassle-free move.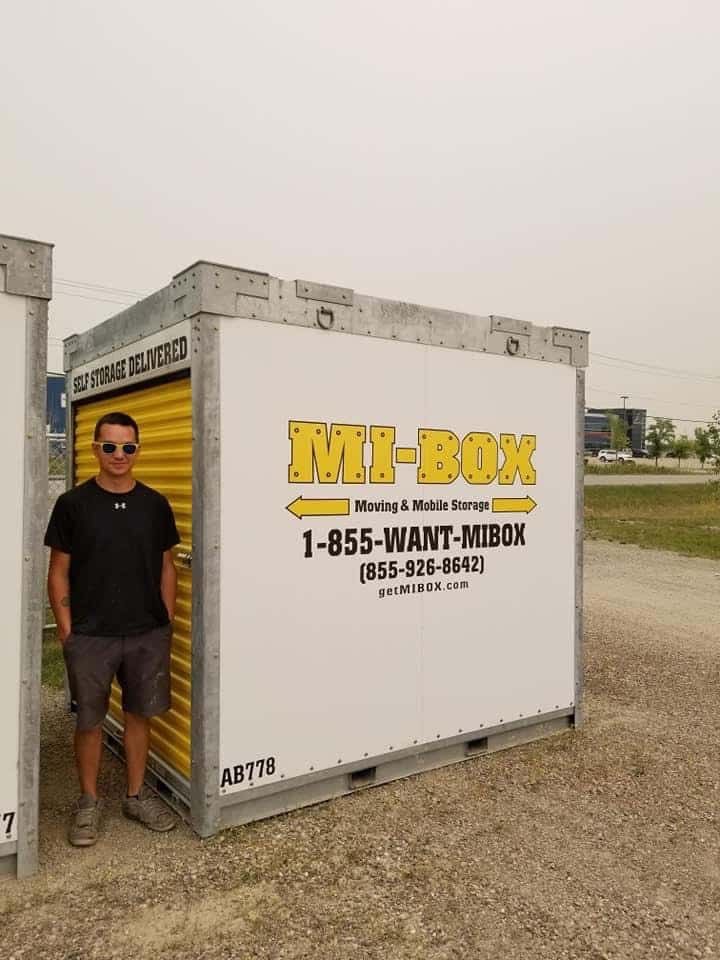 Team up with MIBOX
MI-BOX storage units Calgary is exactly what you need if you're looking for a modern, stress-free moving experience at an affordable price.
Click here to get a free quote online. One of our friendly and knowledgeable team members are here to help you every step of the way.