Rent MI-BOX Mobile Storage In Calgary For As Long As You Need.
The exhausting and dreaded moving day has just become smooth and efficient with MI-BOX mobile storage In Calgary. It is all very simple, really! Let us explain.
We deliver a clean mobile storage unit to any Calgary (and area) commercial areas, or straight to your personal driveway with our revolutionary lift system that will install the container right into place.

We will also ensure that the storage unit is level, so your items are safe as you pack and securely store at your own pace. The same care will be used during transportation as well as container placement at the new destination.

As an added bonus to your moving and residential storage experience, each mobile storage unit comes equipped with some outstanding perks and features. Read below for a few examples.

DuraPlate wall panels that protect against moisture, wind and other weather.
Form-fitted and sealed metal roof keeps the harsh elements out and belongings safe and dry.
Hot dipped galvanized structural steel frames won't rust or leave stains on your driveway.
Durable and secure construction keeps your belongings damage free.
Your possessions are protected from damage or theft while being stored or moved.
We rent by the month, just like traditional self-storage.
LeveLift System gently positions MI-BOX storage units on any surface with precision and care.
MI-BOX storage can be used to store and move your personal belongings, renovation equipment, and materials, etc.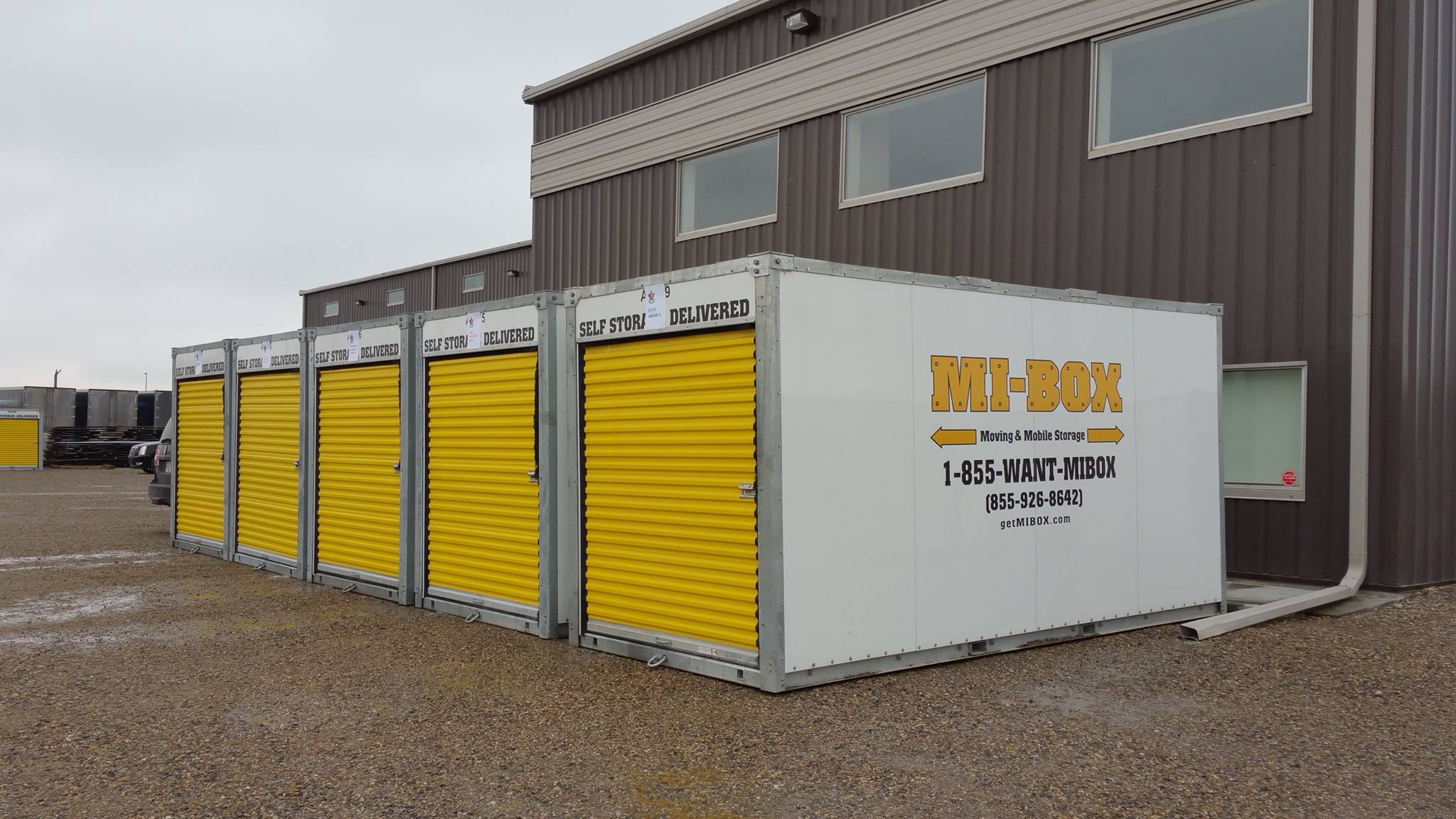 We understand that not every moving or storage situation is the same, so we have carefully set up 3 different sizes for your convenience. Our storage units are available in the following dimensions:

Small unit- This storage unit measures 8ft (8' x 8' x 8') and is ideal for moving dorm rooms, seasonal items, or garage items.
Medium unit- This storage unit measures 16ft (16' x 8' x 8') and is ideal for moving a 2 bedroom apartment or 3-4 rooms of furniture.
Large unit- This storage unit measures 20ft (20' x 8' x 8') and is ideal for moving a very large apartment or a home with 4-5 rooms of household items.

Multiple combining options means we can accommodate any moving situation. Our friendly and knowledgeable staff can easily and efficiently assist you in finding the perfect size or combination to fit your exact moving and storing needs. There is no storage requirements too small or too big for MI-BOX storage and moving solutions. We can handle any request.

Once we drop off the unit you have selected, you will have access to your clean unit 24/7, and the best part is you can keep it for as long as you need without worrying about late fees. It really is an easy and safe self-paced moving experience.

If all that wasn't already brilliant, we will also conveniently arrive to pick up and transport your Calgary mobile storage unit to the location of your choice. The container will even be leveled as we pick it up to ensure the contents are safe within.

No hassle, no late fees, no rushing, no driving the moving truck, no damage caused by the elements and most importantly, no moving stress and anxiety. Just pack and store your belongings or project materials and give us a call when you are ready to move the unit to your desired location, or one of our clean and secure storage centers.

We are readily available to happily assist you along the way. We ONLY offer friendly, pleasant, personalized and overall exceptional service, so it is easy to focus on the adventure ahead of you.

The future of moving and mobile self storage has arrived!
Click here to receive a quote from one of our friendly and knowledgeable professionals.