Having a hard time deciding on storage rentals in Calgary? Team up with MIBOX for less stress and more satisfaction.
Choosing storage units in Calgary isn't always an easy task. There are many things to consider before selecting the right storage unit to cover your needs.
Storage unit size

Location
Temperature control
Security
24-hour access
Usage timeframe
Customer service
Reviews
Although there are plenty of options in Calgary that offer most of what you're looking for, not all storage companies are made equal.


Most traditional storage solution companies will offer a safe place to store your belongings. Still, they will leave you in charge of securing a moving truck to transport your items in and out of the storage facility.


Furthermore, because it is such a hassle and expensive to travel back and forth to get the job done on your own, you may have to gather some help to move your things as quickly as possible.


So, is it really enough for traditional storage rentals in Calgary to only offer security and pleasant customer service?


The company you choose should offer you the most convenient and hassle-free experience while providing the best customer service.


Luckily, modern storage solutions are also an option in Calgary, like MI-BOX.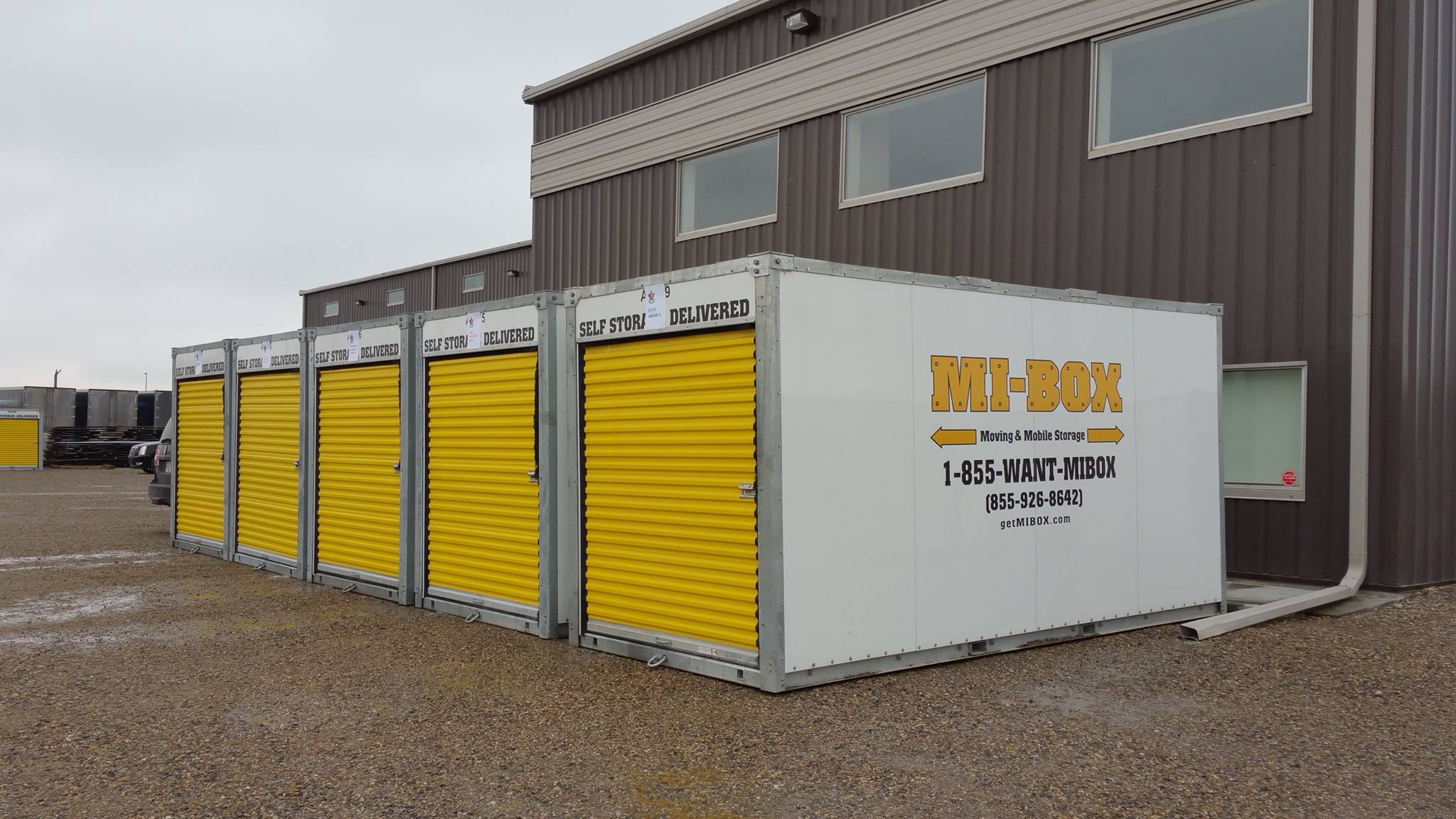 MI-BOX
MI-BOX is a modern one-stop shop self-storage company for residential or commercial projects, and we cover all your basic storage necessities and more.


MI-BOX will drop off and pick up a mobile storage unit that fits perfectly in your driveway or any safe drop off location, so you'll never have to worry about renting and driving a giant moving truck again.


Our units are made from durable high-grade materials to keep your items safe from the elements and your driveway free of rust stains.


Because the storage containers are placed a few steps away from your door, you can work when you feel like it while having 24-hour access, and all at your very own pace. Additionally, you can keep the unit as long as you need, so say goodbye to drop off times, late fees, and rounding up friends and family for a "fun" day of moving.
How does it work
You can get set up with MI-BOX in just a few easy steps.
Simply give us a call, and one of our knowledgeable and friendly team members will help you choose the storage unit you need. They will also answer any questions or concerns you may have.

Let us know where to go and what time to drop off the unit, and we'll be there on time.

When you're finished loading up your container, give us another call and we'll pick it up and take it to your next location, or our secure storage facility until you need it again.
Let's partner up! There is no need to google "Storage Rentals Calgary" and hope for the best. MI-BOX a one size fits all storage company, so whether you fall short of storage space or looking to move residences or a business, we have got you covered.
Click here to receive a quote from one of our friendly and knowledgeable professionals.