Rent MI-BOX Storage Units In Calgary For As Long As You Need Them
Let's talk storage units in Calgary. Why are so many people looking for it? What are the benefits of renting storage units to begin with?
According to Calgary Economic Development, Calgary's labour demand is expected to grow quite a bit from now to 2025. In today's economy, most people across Canada constantly have feelers out for new prospects.


At this point, you may be asking yourself "what does this have to do with storage units?" Well, an increase in employment opportunities means, an increase of individuals and families moving from one sector of the city to another, or possibly moving from one city to another; whether that be within the same province or a new province entirely


Storage units can come in handy while an individual or a family figures out a moving game plan.
Plenty of obstacles can arise when moving to a new home, too. For instance, you may need to move out of your current home before the new one is read. Perhaps you have not found a fitting home for yourself or your family and prefer to stay with other family members or a temporary rental until the right one comes along.


Knowing all your belongings are safely tucked away while you iron out the wrinkles is definitely one less thing to worry about during such a hectic time. Whatever the situation may be, Calgary storage units and even units across Canada can be undoubtedly helpful or even essential in some cases. No wonder so many people are looking into this option.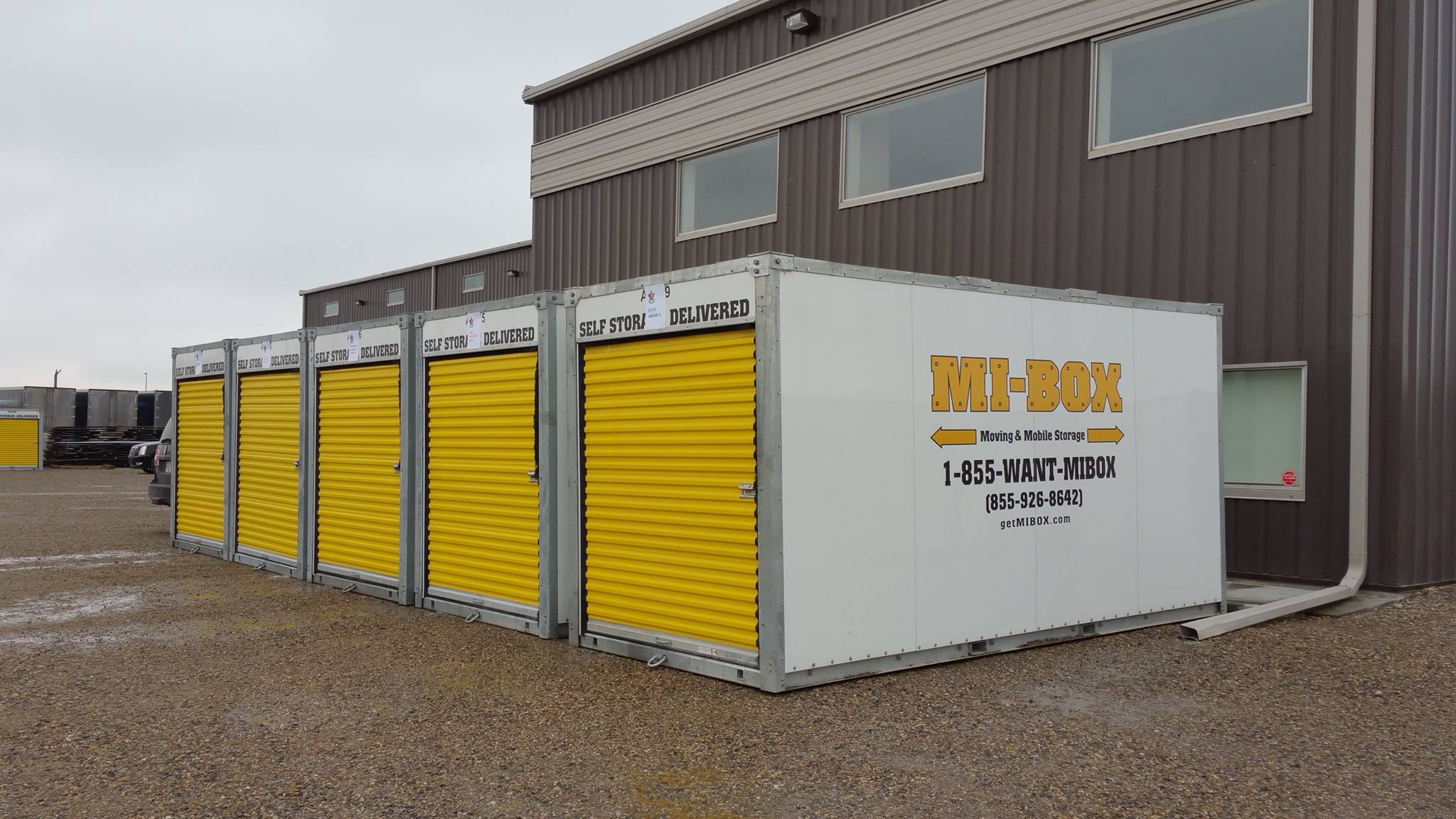 So, how does obtaining a storage unit work?
You will have to do a quick google search to find the nearest storage unit facility to you. Once you are in contact with the facility, set up date and receive any credentials needed to access the unit. When that is out of the way, you may need to acquire a moving truck to transfer all your belongings to the storage facility. Once you're truck is set up for the big day, you will most likely need some help getting all your belongings loaded into the truck, as well as unloading when you arrive at the storage facility.


Don't forget that all these steps need to be planned and completed in a timely fashion, as truck availability varies. The time and date that your moving team is available may also vary. Not to mention, the truck needs to be fueled up and returned to the drop off location by a certain time. All these steps may seem like a lot of work, and you are absolutely correct!


Fortunately, a much easier and stress free option does in fact exist. You can even work at your own pace without any hassle!
MIBOX is the better moving and/or storage experience all around. Let us explain why!
Simply give us a call or contact us online, and we will get you lined up with the right container size to fit your moving and/or storing needs, whether it be residential or business related. Our storage containers come in 3 convenient sizes:
Small- (8ft) is ideal for dorm rooms, small 1 bedroom apartments or even seasonal storage.
Medium- (16ft) is ideal for 2 bedroom apartments or up to 4 rooms of storage.
Large- (20ft) is ideal for larger apartments or up to 5 rooms of household items. If one isn't enough, you can rent any size combination to fit your needs.
Once you have the container size or container combination you require for the job, just let us know where as well as when to drop it off, and we will deliver the container to any location using our state of the art leveled lift system technology to safely and accurately place the container in its exact destination.


After the container is placed at the desired location, you can begin to move items at your own pace. With 24 hour access to the unit, you can rest assured knowing your moving/storing experience will be absolutely hassle and stress free. Oh, and don't worry about setting up a return time for the unit right away, as you can keep the container as long as you please. When we say take your time, we really mean it.


At this point you are probably thinking this is all a pretty swell arrangement, well, it gets even better. After you have completed moving your belongings into the unit, just give us a call and let us know if you want the container placed in another location for unloading, or if you prefer to have your unit stored at one of our safe, clean and secure storage facilities.


We have mentioned some pretty amazing perks to having a MIBOX container for any moving or storing situations. At the end of the day, you don't have to concern yourself with renting or returning a truck, late fees, driving a large truck around, fueling and fuel prices. And definitely no luring your friends and family members over to help you move the whole day, in exchange for pizza and pop.


We understand the hopeless feelings of dread and chaos that come along with a big family move, or even an individual working alone for a big move. This is why we try our very best to ensure we alleviate as much moving burdens as possible. The last thing any mover needs is to worry, stress or be anxious. Life paths can be quite uncertain at times, nonetheless one thing is undeniably certain, Canadians are always willing to make challenging moves for the good of their families...It's just the Canadian way.


Here at MIBOX storage units Calgary, we will do our part to make your journey less strenuous and exhausting, by being available to help with all your moving and storage needs along the way.
Click here to receive a quote from one of our friendly and knowledgeable professionals.