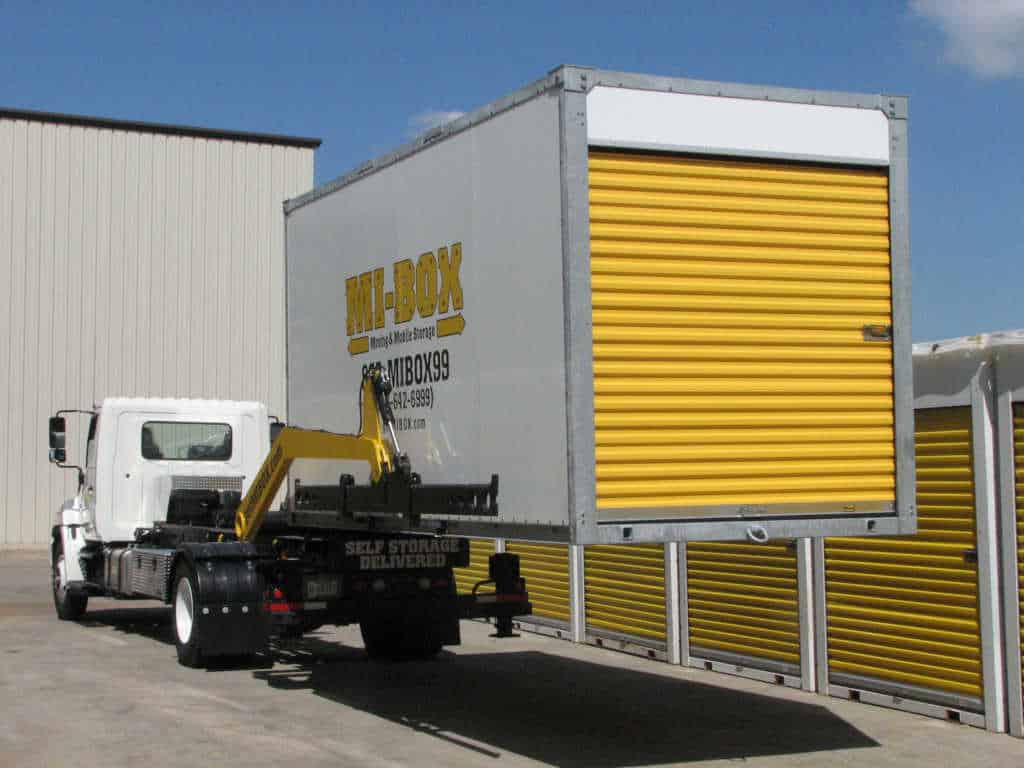 Looking For Business Storage In Calgary?
We go the extra mile and deliver results for your business. All MI-BOX secure storage centres are locally owned and operated, and we understand the importance of fast, reliable service. Are you looking for storage in our Calgary facility? Want to keep the portable storage container at your business? MI-BOX stores, picks up, and delivers whenever you need. We have flexible pick up and delivery dates, and we can store at our location if needed.
MI-BOX Understands Your Commercial Storage Needs!
Whether you're looking to tidy things up or to make use of effective space, MI-BOX can help you store your items inside our portable storage containers and keep them at your place of business or inside our climate controlled storage facility. All storage containers are kept level during loading and unloading to safely protect all of your items. Scheduling is fast and easy, so contact us today for competitive prices and exceptional service.
Store seasonal inventory
Seasonal storage for landscaping and snow removal equipment
On site or warehouse storage services for restoration companies
Store records and documents
Put away overstock
Store extra merchandise
Hide your holiday decorations
Declutter office furniture
Reserve MI-BOX
Benefits
Minimize the hassles of moving or renovating
Use our durable containers to sort through items and store seldom used items
Load and unload items at your own pace with 24/7 access.
Keep our containers at your business for as long as you need, or we can store at our local facility.
Stress Free Commercial Storage and Moving
Our storage containers have been tested from coast to coast throughout North America for many years.