Are you searching for "storage near me" and getting cookie-cutter results?
MI-BOX offers customizable service for a one-stop experience.
We love what we do! MI-BOX is a locally owned and operated family business, and it is our great honor to have been serving Calgary since 2013.

Our number one focus has always been customer service and convenience, and after many years in the business, we have gotten good at it.

We have worked hard to put together a highly functional way of operating, so your experience is hassle and worry-free.

That's not all! We love what we do, so there are no grumpy faces at MI-BOX. Expect always to find happy and eager to please staff members.
We are confident that you will love our one-stop-shop, and our exceptional customer care from the moment you accept us as partners in your moving and storing journey.


How does it all work?
First thing is first, just give us a call or reach out online, and let us know if you're moving to another residence, moving a business, storing items long term, or storing temporarily for a construction project.

Unit Sizes

From there, we will recommend the appropriate sized single mobile unit or even multiple mobile units to get the job done. Our portable containers come in 3 convenient sizes:


Small- 8' x 8' x 8', suitable for moving or storing away dorms or seasonal items.



Medium- 16' x 8' x 8', this unit is ideal for small apartments, 2 to 3 rooms of furniture perfect for household storage.

Large- 20' x 8' x 8', our biggest unit will store a large apartment or even larger-scale projects like renovations.

So, what's next? Just give us an address and our professional drivers we will transport the mobile storage unit straight to your driveway, or any other safe location. So, no need to even consider looking for a rental truck company. We have got you covered.

While using state of the art lift technology, we will level the container so that it is even while objects are being placed inside. This will ensure your items added safety during transportation.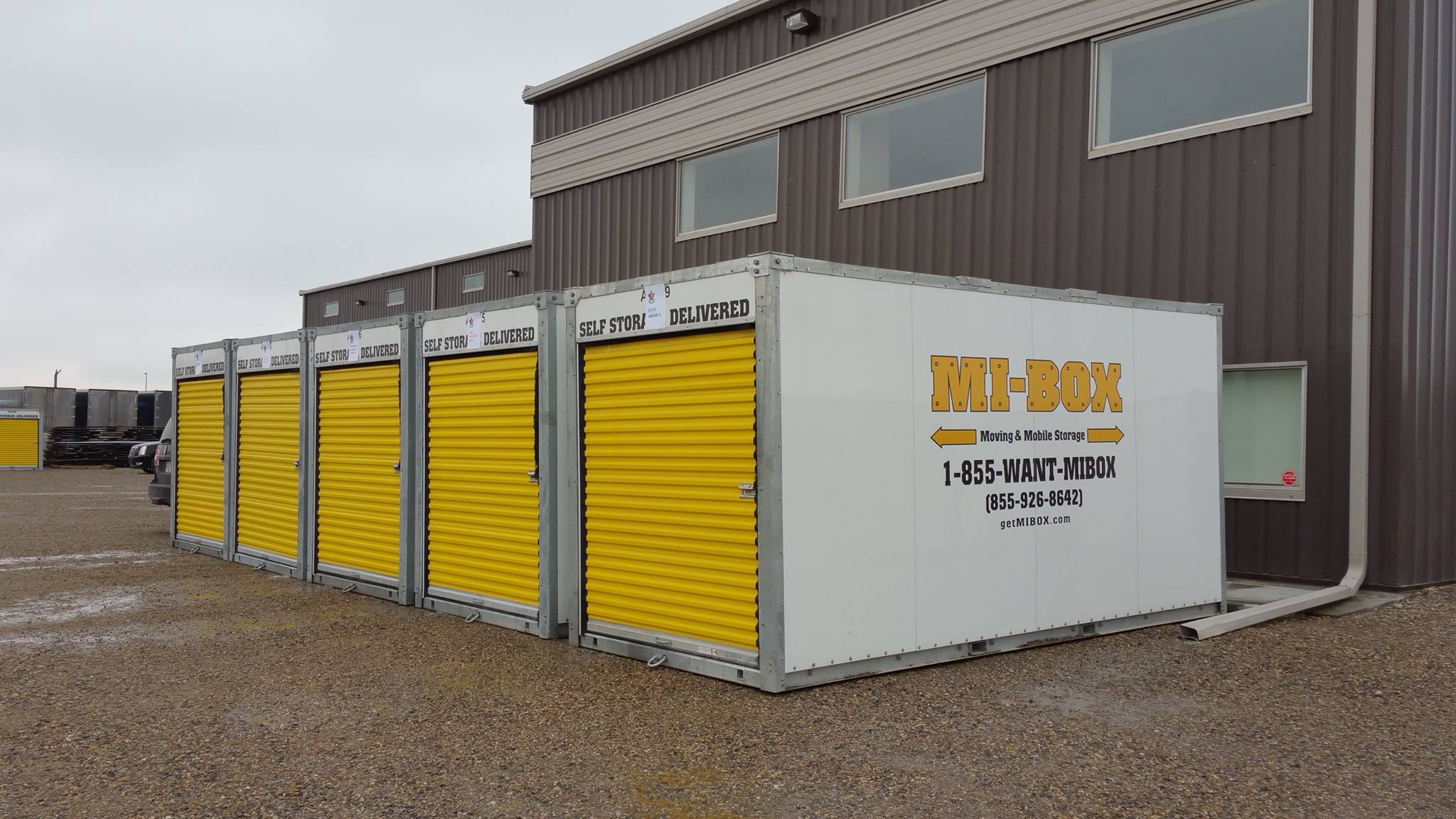 Peace of mind you deserve
Once you have your storage container, there is no need to worry about rushing or late fees, as you can keep it as long as you wish.

We want our clients to feel at ease during a typically hectic task. So, take your time and move your personal belongings or supplies in or out of the unit at your own pace.

When you're all done, just give us another call and let us know where the destination will be. We will deliver to a new residence, new company location, or we can place the mobile container in our bright, clean, and secure storage facilities.
Let us join you!
A relationship with MI-BOX equals no anxiety, no rushing, and no hassle.

Durable and reliable, our storage units are exactly what any residential mover needs to transport family belongings quickly and safely with no added stress to the itinerary ahead.

Click here to be in contact with one of our friendly, professional, and knowledgeable team members.
The perks don't end there; we even have competitive rates, so you know you're getting affordable pricing 100% tailored to your needs. Click here to get a free same-day quote.