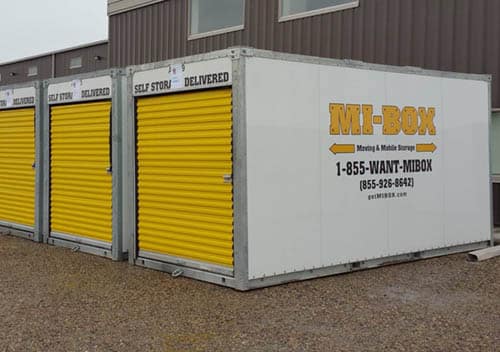 Rent Only The Space You Need For The Time You Need It
MI-BOX has 8 ft., 16 ft., and 20 ft. portable storage units available to accommodate all storage space needs.
Multiple sizes and options to combine units gets you exactly the amount of space you need
Keep them at your home or business for as long as you need them
No need to rent delivery trucks – our units include transport
We rent by the month, just like traditional self-storage
Durable and secure construction keeps your belongings damage free
MI-BOX portable storage containers have been tested from coast to coast throughout North America for many years.
DuraPlate wall panels protect against moisture, wind and other weather
Form-fitted and sealed metal roof keeps harsh elements out and belongings safe and dry
Hot dipped galvanized structural steel frames won't rust or leave stains on your driveway
Protect Your Belongings And Property From Damage
Patent-pending storage container delivery system allows for:
Each storage unit to be moved with greater ease than other storage container providers
Keeping the storage unit and your contents level and secured at all times
Your possessions are protected from damage or theft while being stored or moved
LeveLift System gently positions MI-BOX storage units on any surface with precision and care
We are committed to providing exceptional service. Get started by reserving your portable storage container online.