Where are the best storage units near me?
MI-Box Calgary has a 100% stress and hassle-free storage and moving solution that delivers portable storage units directly to your front door. You'll never have to rent another moving truck again! We've got you covered.
What types of projects can we handle? Are you moving residentially, decluttering, taking on a small or large renovation project, or perhaps you're moving a business? Whatever your goal might be, MI-BOX can accommodate any size project with ease. Simply give us a call or reach us online, and from there, we will help you choose the right size storage unit as well as the right amount for the task at hand.
Storage Unit Sizes And What They Are Made Of
When you search for 'storage units near me,' you'll get an array of options, but nothing quite like this. Our mobile storage containers come in three sizes that can be mixed and matched.
Small- 8 feet long, 8 feet wide, and 8 feet tall. This unit is ideal for storing the contents of a dorm, seasonal items, or small projects.
Medium- 16 feet long, 8 feet wide, and 8 feet tall. This unit is ideal for packing up a 2 bedroom apartment or 3-4 rooms of furniture. This unit is also suitable for moderate size projects.
Large - 20 feet long, 8 feet wide, and 8 feet tall. This unit is ideal for moving or storing the contents of a large apartment or 4-5 rooms of household items. This unit is practical for larger-scale projects, such as renovation storage.
All of our storage crates will fit perfectly on a standard-size driveway. Our storage units will not damage your driveway with rust, as each unit is made of hot-dipped galvanized steel.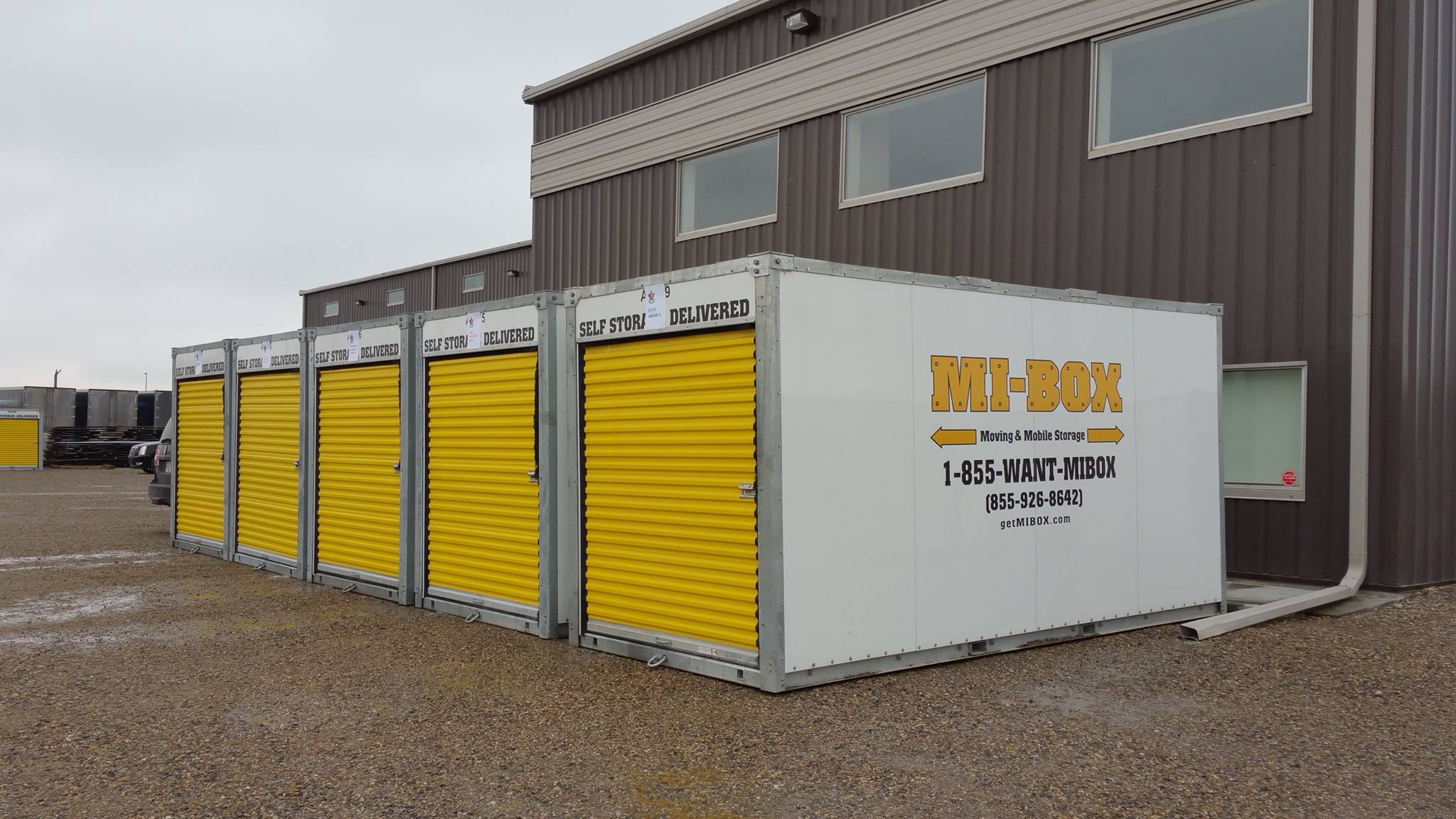 How Do Our Storage Units Work?
Once you've contacted us and we have you all set up with the sizes and number units you require, our professionals will safely and securely deliver the unit directly to your driveway (or any safe location) using our lift technology. Don't worry about rushing the job, as you can keep the unit as long as you need it. Work comfortably at your very own pace without any stress and hassle eating away at you. Once you have completed your task, just give us a call, and we'll deliver your unit to its next destination. If you wish to store your belongings for a while, we'll take the mobile storage unit to our clean and secure storage facilities. You can still access your belongings at any time.
When you ask yourself what the best option is when searching 'storage units near me,' consider the extra perks you'll get with MI-BOX.
There are so many convenient and unbeatable perks to choosing MI-Box to help you with your moving and storing journey.
Never rent and drive a moving truck again

Fast, reliable, and personalized service to your front door
Secure units placed anywhere in Calgary
24-hour access
Keep the unit as long as you need so that you can work at your own pace
Safe storage of your belongings at one of our clean storage facilities
The perks don't end there; we even have competitive rates, so you know you're getting affordable pricing 100% tailored to your needs. Click here to get a free same-day quote.