MI-BOX Calgary Reviews
Find out exactly what our clients think of us. These are genuine testimonials directly from Google reviews. We are very proud of our high star rating and work very hard for it. We treat all of our customers as if they were family. Our excellent local customer service, innovation, quality storage and moving containers, and drive to be the best is what separates us from the rest!
Click To See MI-BOX Reviews On Google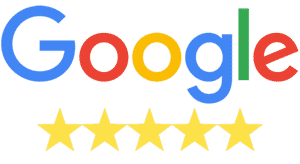 We used MI-Box for our latest move - once for the pre-staging when we we were preparing to list our house for sale and needed to clear a ton of clutter and again when we moved to our new house! Talk about convenient - and the team at MI-Box worked with us to make sure everything ran on time! Super service and great prices. I would recommend them to all my clients, family and friends!! A local company makes all the difference in the world!!

My company always uses the mi box for a pack out

I want to recommend Mi Box as a great storage solution for residential homes. They were very willing to work with my alley location and showed up a day early to help us get ready for our move. The container was clean inside and out, which allowed to start moving our belongings in immediately.The client service experience at Mi Box is exceptional and I look forward to using them again for future storage solutions.

We have dealt with them many times in the past, they have been very professional and punctual. Amazing customer service!

Professional service! Great to deal with!

Amazing service! I was introduced to Mi-Box through a Garage Reno company. Had an issue with the latch and emailed the company about it expecting a reply the following day. Steph literally drove across the city on a Sunday night in a snow storm (seriously) to help me out. I was blown away! She followed up several times to make sure all was good the following week. She genuinely cares about her customers and went way above and way beyond to make sure I was taken care of. I will never go anywhere else, and highly recommend Mi-Box to anyone requiring temporary storage. Amazing!

Used Mi-Box for storage while be buggered off to Mexico for a few months. Drop-off service was awesome. The driver was on time and friendly/helpful. Ordering the box was easy. Sean was helpful and more than willing to help at any point. Very responsive and fantastic with the service he provides. Upon needing our box sooner than we thought, Sean was quick to get his guy over to our place and drop off our box on a whim. Everything worked out great with no issues. Pricing was fair and well worth the experience. I will be going back to these guys in a heartbeat!

We used Mi-Box Moving & Mobile Storage for 3 1/2 years. From the initial contact to the removal of the final container it was nothing but great service, communication and ease of use. Booking pick ups, deliveries and then changing to having pick up early was nothing but easy. I waited to write this review to ensure that all my items that were in storage for over 3 years were in the same condition as when packed. Indeed they were. Barely if any dust and no humidity. This was important as I had documents, photos and videos stored in the two containers. Steph was always quick to reply and the gentlemen delivering were very accommodating. Would use them again without a doubt. Thank you Mi-Box Moving!!

Amazing service! I never thought there could be an easier way to move until I found out about MI-BOX. The method is great and the customer service is on point. I highly recommend using MI-BOX if you're looking to store or move.

I had a great experience with Mi-Box. They were very easy to deal with and were able to get me a bin when others couldn't. They were easy to get into contact with and dropped the bin just where I wanted it, just when I needed it. I would definitely use them again in the future.