Looking for storage in Calgary? Get modern, easy, affordable and hassle-free storage solutions with MI-BOX.
When you find yourself looking for storage solutions in Calgary, there is usually one to two issues you're trying to solve.
Extra Space: You simply need extra space in your home. So, storing away seasonal/holiday items, an overflow of things in the garage, etc. This may also be convenient for college students moving back home during a break from school but don't want to move all their belongings.

Storage for relocation: You're looking for short term storage for relocation Purposes, like buying a house or waiting for housing to open up. A storage unit will offer the flexibility needed to relocate efficiently.

No matter what you're needing, you'll always ask yourself one question. What is the best storage facility in Calgary?

While most storage Calgary facilities will meet most or all these requirements, one factor will usually be the deciding factor in choosing a facility; proximity.

It doesn't matter how great a storage facility may seem; it is unlikely that anyone will select a facility that is farther away from their current location or future location.

Even if you find a storage container nearby, you'll always have to drive to and from the location or abide by any lock-down policies restricting access.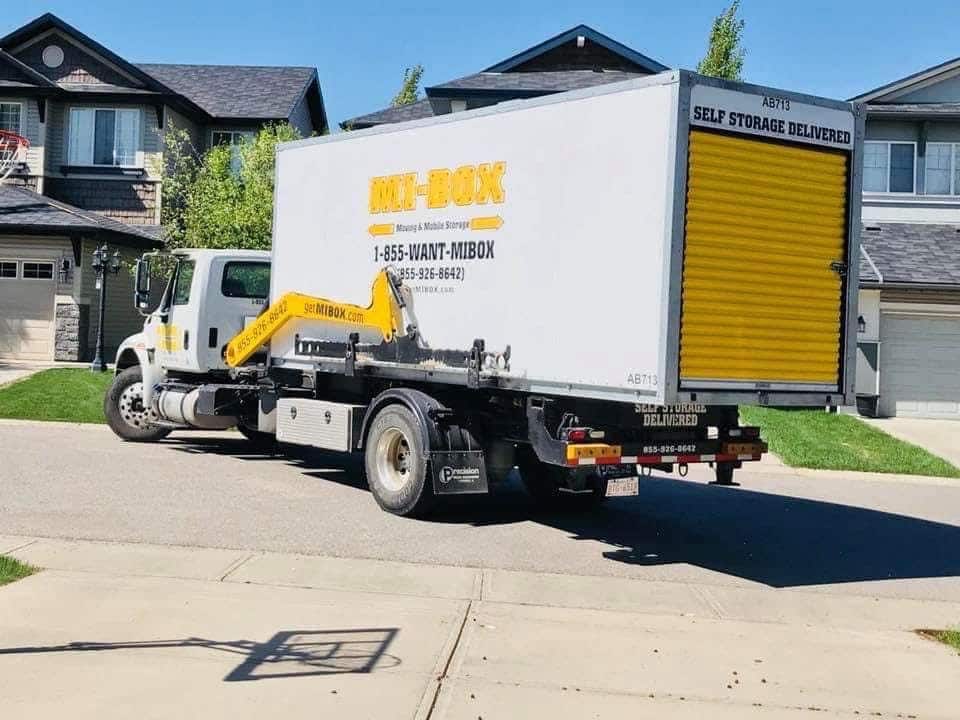 The right solution for everyone
So how do you get the best proximity while avoiding the need to sacrifice quality? The answer is MI-BOX, a locally owned and operated storage company in Calgary.

MI-BOX is a modern storage in Calgary solution that defines convenience, as you'll never have to drive to your storage facility no matter where you live.

We will drop off your mobile storage container right at your front door and pick it up when you're finished with it, so you'll never have to worry about moving trucks or multiple trips.

You have 24-hour secure access a few steps away from your front door so that you can work at your very own pace with 0 rush or hassle. Say goodbye to late fees, as you can keep the unit as long as you need it.

Here at MI-BOX, we believe in a quality experience accompanied by exceptional customer service and competitive rates.

You'll never have to sacrifice quality for proximity or budget again. You get the whole package with our storage units, which is a rarity in the storage solutions world.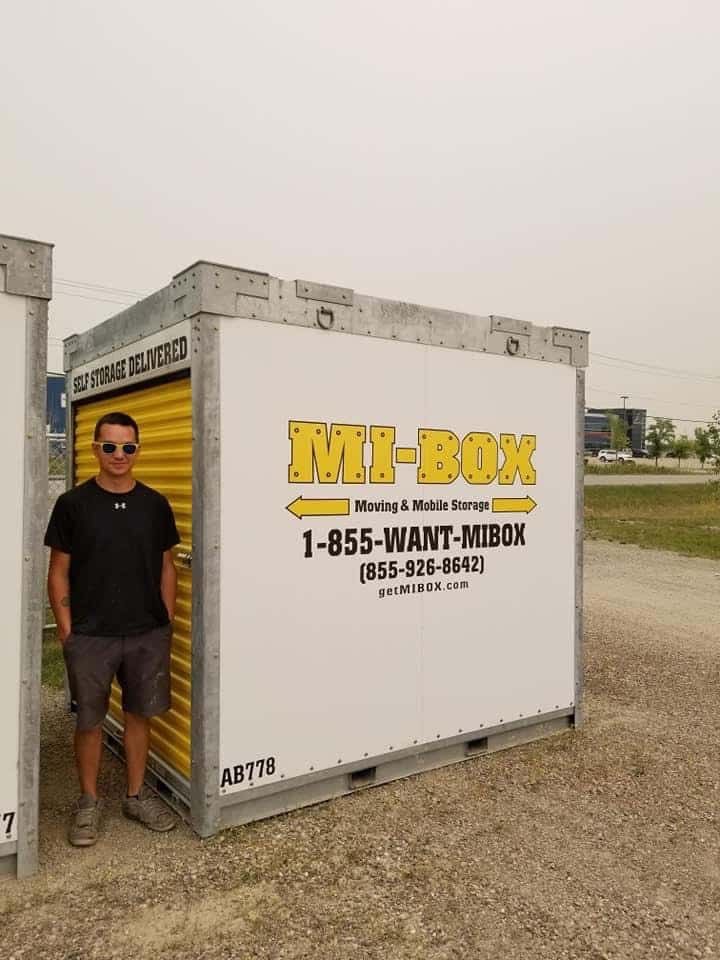 How does it work?
Getting started with MI-BOX is one of the easiest and stress-free arrangements you'll ever make. There are only a few simple steps to get started:

Give us a call, and we will have a quick chat to determine what size of storage unit you will need.
Let us know where to drop off your unit(s). We will even level the container on your driveway using our state of the art lift technology for easy step-in access.
Keep the unit as long as you need it, and only focus on getting the job done at your very own stress-free pace. Forget the late fees, those don't exist at MI-BOX.
Give us a call when you're done, and we will move your unit to its next destination, whether that's a new home or our clean and secure storage facility.
You're done!
What sizes do the units come in?
MI-BOX storage units are available in three convenient sizes, with mix and match options to accommodate all sized storage requirements.

The small container is 8' x 8' x 8', which is perfect for storing seasonal/holiday items until you need them again. You can even store small dorm rooms.
The medium container is 16' x 8' x 8', ideal for storing small apartments or even materials for a small reno project.
The large container is 20' x 8' x 8', excellent for storing large apartments or a garage of household items. You can even store materials for a large reno project.

Let us make your storage solution simple
Finding storage solutions that fit your busy schedule doesn't have to be difficult anymore.MI-BOX makes sure you can get back to the things that matter the most instead of halting everything to figure out your storage in Calgary needs.

Clickhere to get a free quote online. One of our friendly and knowledgeable team members are here to help you every step of the way.