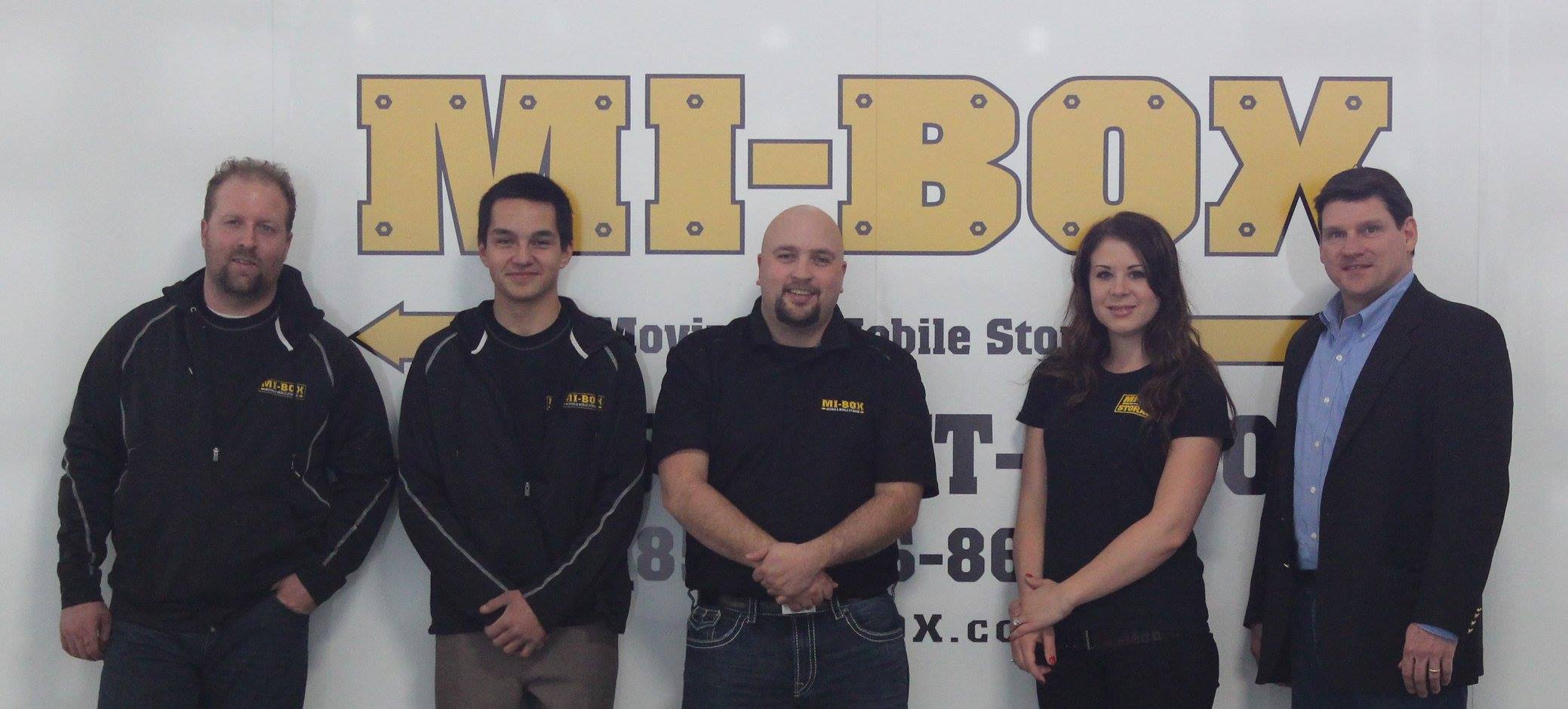 Moving and Storage, Competitive Prices, Satisfaction Guaranteed


The MI-BOX Moving & Mobile Storage system offers the most advanced technology and greatest personal convenience. Custom Support Competitive Prices Industry Expertise Years of Experience This is what sets us apart from other moving and storage facilities & in Calgary.


LeveLift System Means No Damage To Your Belongings


Our patent-pending moving and storage system, LeveLift, ensures that your unit will remain level throughout the entire delivery, transport, and pick-up process. This significantly diminishes the likelihood of damage from transport during moving and storage. The MI-BOX Calgary owners trust the LeveLift with their lives. They sat in the back of a MI-BOX container and allowed their employee to pick up the box while they sat calmly and remained unmoved throughout the process!

STEP 1 Get your own MI-BOX unit delivered right to your address!
STEP 2 Load your MI-BOX unit at your own pace!
STEP 3 When you're done, our team delivers the container to the next location!


Durable Storage Containers Unfazed By Calgary's Weather Conditions


Safety From Weather, Insects, & Critters All of our mobile storage containers are built to last a lifetime. Frames are hot dipped galvanized steel to prevent rust DuraPlate wall panels are used to keep belongings safe and dry The form fitted roof is securely fastened to eliminate moisture and insect risk Built to withstand harsh Canadian weather conditions MI-BOX mobile storage containers are durable for any environment.


Portable Storage Containers Give You Freedom To Move At Your Own Pace.


Access Your Storage Anywhere In Calgary & Area Need access to your stored stuff at home, at the office, during events, at construction sites, or during remodeling projects? Not a problem – we can leave our mobile storage units anywhere in Calgary and its surrounding area. Don't have room at your location but need long-term mobile self storage? You can store your MI-BOX mobile storage containers in our secure Calgary warehouse, where you can still access your belongings any time.


At MI-BOX We're Flexible, Move Your Dates Or Add More Containers


Get Storage Space For Any Sized Job You can choose from 8', 16', or 20' & parking lot spaces and driveways. Combine two or more for any sized job. All MI-BOX Calgary mobile storage containers are 7 ft. 4 in. wide and 8 ft. 4 in. high (exterior dimensions). We Really Do Care About Your Move. Our Attentive Team Is Available Anytime Our team is locally owned and operated, so we are attentive to your needs. We are also experts in moving and storage in Calgary, and available to you at any time. You won't end up in an automated maze trying to talk to someone about mobile self storage – we're here for you! Moreover, if you need help with packing, additional boxes for moving, loading, or anything else, our professional team can assist you at any point in the moving and storage process.